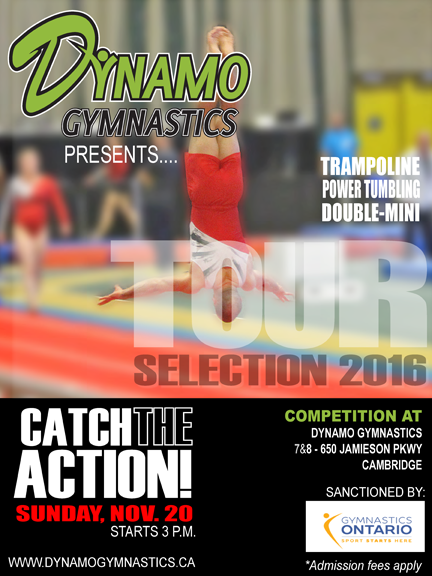 Dynamo Gymnastics is very proud to announce that we are hosting our very first competition!
Dynamo will be hosting Gymnastics Ontario's Power Tumbling and Trampoline Tour Selection meet on Sunday, Nov. 20 right here at the gym, starting at 3 p.m.
This will be an exciting event to watch, as some of the province's best power tumblers, trampolinists and double-mini trampolinists will be competing for a chance to make Team Ontario's travel team.
The public is invited to come to catch these athletes in action! (Admission fees apply).
Watch for more details to be announced soon!
Share