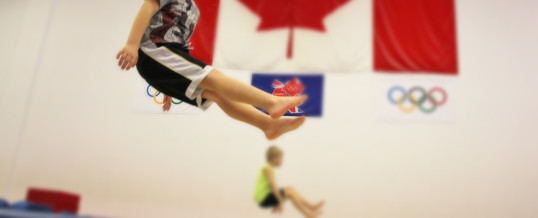 Hello Dynamo Families!
Hope you're excited to get moving in our Fall 2015 Session because we are! We're reaching out to remind our families enrolled in the Fall Session that the session officially kicks off this weekend.
Wondering what day your gymnast starts? We can help clarify that for you. Please consult our start and end days chart below to confirm your Start and End dates:
Saturdays: September 12 to December 12th
Sundays: September 13th to December 13th
Mondays: September 14th to December 14th
Tuesdays: September 15th to December 15th
Wednesdays: September 16th to December 16th
Thursdays: September 17th to December 17th
Fridays: September 18th to December 18th
For questions about what to wear and other handy information, visit our FAQ page.
Need a new gymnastics suit? Suit Yourself designers will be on-site for the first week of classes. Lots of designs, colours and sizes from which to choose!
Looking forward to see you all soon!
Your friendly team at Dynamo Gymnastics.
Share