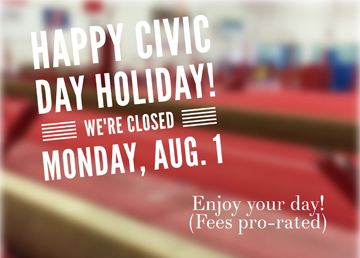 Greetings Dynamo Families!
We just wanted to send a little reminder to let our Monday families know that Dynamo will be closed on Monday, Aug. 1 for the Civic Day holiday.
We'll be enjoying some bonding time with our families and hope you will be doing the same! Enjoy your day and we'll see you on the following Monday.
(Please note that program fees are pro-rated for reflect the holiday.)
Share