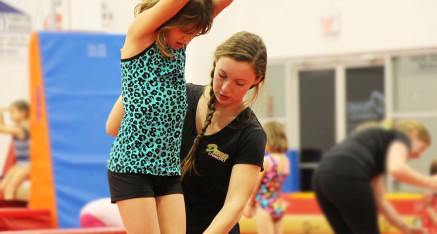 The countdown to our Spring 2016 Session is finally over and we can't wait to see all of our participants in the gym, learning new skills, getting stronger and having fun!
Here's a little reminder for our Spring families on start dates for classes coming up:
Sundays: March 20

Mondays: March 21

Tuesdays: March 22

Wednesdays: March 23

Thursdays: March 24

Fridays: April 1

Saturdays: March 26
Not signed up yet for one of our awesome Spring classes? Don't fret, we still have some room.
Check out programs times and availability on our convenient online registration here:
https://app.thestudiodirector.com/dynamogymnasti…/portal.sd…
And, just in case you missed our fabulous announcement, Dynamo is now accepting registrations for our award-winning Summer Camp 2016 programs.
We're offering 8 great weeks of camp in July and August, featuring some awesome and active themes. Camps are available for booking on-site (during regular office hours) and on-line anytime.
For more information about our Summer Camp programs, visit our Camp Programs on our website. Book 3 weeks of camp and receive a free Dynamo Tote Bag!
Share