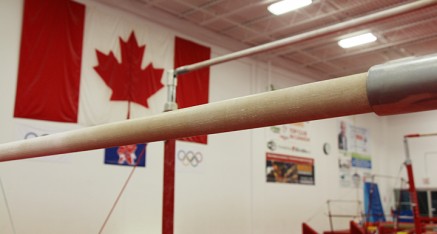 Private Lessons
A great icing on the cake, private lessons are a fabulous way to help an athlete achieve specific goals through one-on-one instruction. Lessons are individualized for each athlete and are based on Dynamo's developmental theories.
Lessons are most successful when paired with one of Dynamo's curriculum-based programs. Lessons with one of our certified, advanced level coaches can be scheduled by contacting the office at 519-658-4670 or emailing info@dynamogymnastics.ca.
Private Lessons are booked by the hour as private or semi-private sessions:
Private:
Level 2 Coach: $55/hr
Level 3 Coach: $65/hr
Level 4 Coach: $80/hr
Semi-private:
Level 2 Coach: $40/hr
Level 3 Coach: $50/hr
Level 4 Coach: $65/hr

* HST applies to all fees. Non-members are required to pay additional $25 insurance fee to participate.

Important: A penalty fee will be charged for those who do not show for booked private lessons without 4 hours notice of cancellation.
To request a private lesson, please email info@dynamogymnastics.ca.