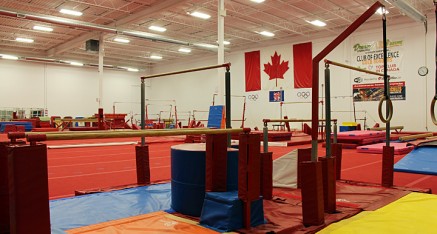 School Visits: We're a class act!
Dynamo offers specifically designed get-fit programs that provide a fun, physically active experience via the amazing sport of gymnastics. We help provide opportunities for all ages to develop physical, mental and social skills to help them grow into into strong, independent and confident individuals.
School's in at Dynamo:
Bring your class or group to Dynamo for a fun gymnastics-filled adventure. It's a great way to promote healthy, active living as part of any school's physical education curriculum. Programs are a minimum of 55 minutes long and require a minimum of 8 participants. Programs are $8 per child/hour.
TESTIMONIAL:
"John's Kilmarnock School has established an excellent relationship with Dynamo Gymnastics. We have been taking school physical education classes to the gym for an authentic gymnastics experience for two years. The staff are always enthusiastic, teach the students new skills and prepare engaging activities. It has provided our students with a better understanding of gymnastics and has allowed our students to experience a new and unique environment."
Mrs. Ashley Stewart
Health and Physical Education Teacher
St. John's Kilmarnock School
Dynamo at Your Door:
Let our certified and energetic staff come to you! As part of our off-site gymnastics programs, Dynamo will visit your school/group. Our fully-certified and energetic coaches will bring our brand-new gymnastics equipment to your location and set up a circuit guaranteed to set the stage for exercise and fun. It's a great way to ensure your school meets the required 20 minutes of daily exercise. Contact us to book a visit at info@dynamogymnastics.ca or 519-658-4670.