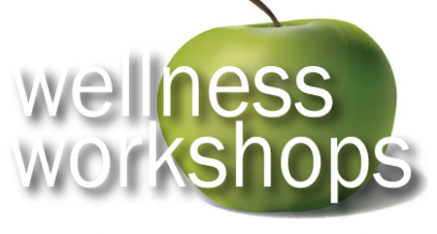 Dynamo Gymnastics Wellness Workshop Series
As part of our commitment to promoting health and wellness in our community, Dynamo Gymnastics is hosting a free Wellness Workshop series starting this fall. We will be offering weekly workshops on current health, nutrition, fitness, family and education-related topics.
The workshops, hosted in our award-winning facility, will be offered free of charge to our members and non-members. Since opening in the fall of 2011, Dynamo has been embraced by the community. This is our way of showing our appreciation and giving back.
All workshops and information sessions are for educational and informational purposes only.
Wellness Workshops will be offered:
Tuesdays at 1 p.m.
Wednesdays at 7 p.m.
Scheduled workshops:
Nutrition for Your Child: Wednesday Sept. 25 – 7 p.m.
Let's talk about your athlete's nutrition: whether it is for optimal performance or for increasing your quality of life. This presentation is not just for your child — it is for you! That's right, you! Dynamo parents. Dr. Wilson will be having a guest speaker, Dr. Colin O'Brien, your naturopathic doctor inspiring you to live better quality lives through your belly! Seating is limited. Door prizes available for Dynamo parents.
Balancing Academics and an Active Lifestyle: Wednesday, Nov. 20 – 7 p.m.:
Education experts at the Oxford Learning Centre will provide some insight and ideas into the importance of balance between academics and an active lifestyle in a child's development.
Injury Prevention for Your Child: Wednesday, Nov. 27 – 7 p.m.:
How you as a parent can help guide and prevent injuries of the upper and lower body of your Dynamo gymnast. We are going to be talking about neck pain, wrist injuries, shoulder pain, inversion ankle sprains, ACL injuries of the knee and lower back pain. We will help you understand what happens to your body if these injuries occur and how to prevent them from happening again. We also will be sharing with you a new way to help assess your child's posture with a new and innovative technology.
A fitter, better, leaner you: Wednesday, Jan. 22 – 7 p.m.:
Dr. Wilson is the proud owner of Fuzion Fitness, the largest athletic club in Cambridge. He will share simple concepts you can utilize whether you are at home or in a gym to attain your vision of you going forward. If you are a beginner, intermediate or advanced, there will be something for you to add value to your daily life. You will leave energized and inspired to go beyond where you have been before. Prepare to leave with boundless enthusiasm.
Please sign up in the Dynamo parent lounge for our Wellness Workshops.
For information about the workshops email wellness@dynamogymnastics.ca
Share your wealth on health:
Experts: Are you interested in sharing your wealth of knowledge on health and education-related issues with families in the community? Would you like to host a workshop at Dynamo?
We'd love to hear from you. Contact us at wellness@dynamogymnastics.ca
Complete our speaker registration form