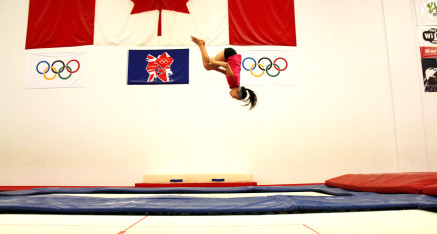 Get strong, smart and skilled at Dynamo clinics
You've been asking, and we have delivered! We have released our much-loved schedule of clinics for booking and there are lots of times, dates and levels (from beginner to advanced) from which to choose. Whether you're looking to build the foundation of a new skill or put the finishing touch on a mastered skill, we've got a clinic for you.
Clinics can be booked on-site or online. Click here to view the schedule (PDF), or visit our online registration site to check availability or book online.
Our clinics are ideal for gymnasts, dancers or cheerleaders. Book one at a time, or multiple clinics. Please note that intermediate and advanced clinics require an assessment. Assessments are available upon request and are free of charge. Contact info@dynamogymnastics.ca to book an assessment.
Share