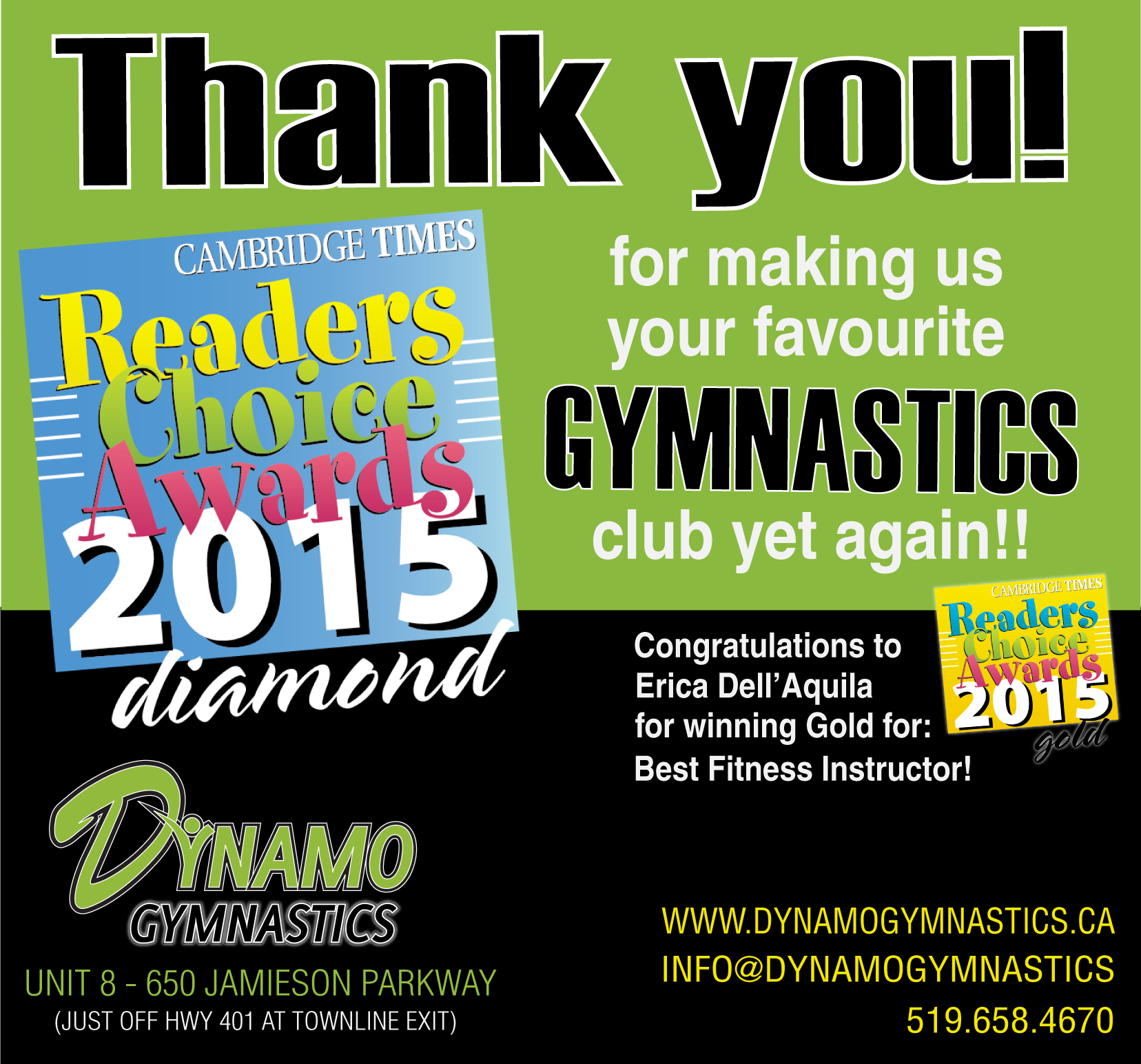 Thanks for voting Dynamo Gymnastics as your favourite gymnastics club in the Cambridge Times Reader's Choice Awards 2015
It's our privilege to share our love of gymnastics with families across the Waterloo Region and surrounding communities. We look forward to earning your vote for many more years to come!
And a big congratulations to our own Erica Dell'Aquila, now Dynamo's General Manager, for her Gold-plated win in the contest's Best Fitness Instructor award! Way to go Erica!!
Share